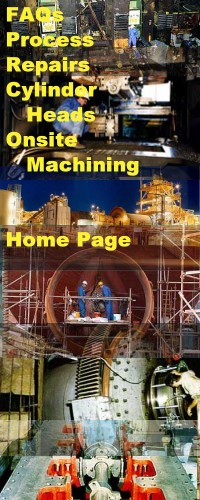 Welcome to Metalock Engineering Services Australia
A long established mechanical equipment repair company with an outstanding reputation for quality workmanship.
Metalock is the leading Australian cold casting repair process.
The Metalock metal stitching process has worldwide acceptance as the most effective, efficient and successful method of repairing cracked and broken cast iron, aluminimum and steel castings for a wide range of industries.
Metalock Service Include:
Take the links in the left column to find out more about Metalock services and the links to the right to find out more about our other products and services.


Metalock process Before and After thumbnail images

| | |
| --- | --- |
| | |
| Before | After |
Metalock Engineering Services. All Metalock engineers have been trained to the high standards demanded by Metalock.
Always ensure you use a Metalock for all of your casting repairs.
(click logos for information)


---
Noverox provides lasting protection against rust and is completely environmentally friendly, water based and not toxic. It is safe and reliable.
Noverox reacts directly with rust changing it into a stable black protective layer preventing further rust from forming while serving as a primer.
---
Coltogum Water Stop
Highly elastic brushable leak sealing compound.
Seals in any weather
Easy to brush on
Reinforced with fibres
High elasticity
Suitable for any surface on roofs and walls
Toxicity classification: None
Available at
plumbing supply shops